Frequently customers in VDI environments request that users are local administrators on their non-persistant desktop.
Some simply just add domain users to the local administrator Group, but this is a really bad idea because this will give users admin rights across desktops, giving them access to destroying other desktops.
Instead we can simply add the built-in Interactive user to the local administrators Group: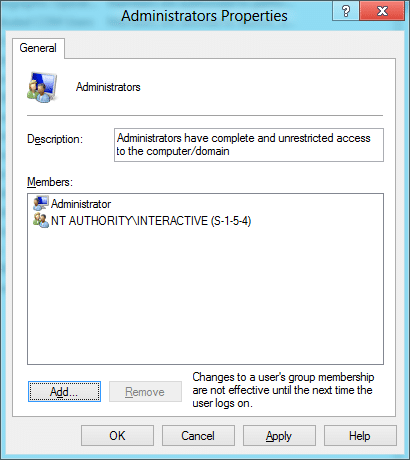 This basically means who ever logs onto this desktop will be a local administrator for as long as they are logged on interactively.