VeeamON conference day 2. So for me this was a different day than for most other attendees.
First stop of my day was the breakfast buffet.
Once again – fantastic food!
I can really appreciate that Veeam has been spending cash on this – and it is working.
I promised to do a vBrownBag presentation at the Veeam booth at 8:40.
Thank you Mr. Rick Vanover for the chance to do that.
The title of my presentation was "Veeam Certified Engineer – Course and study tips"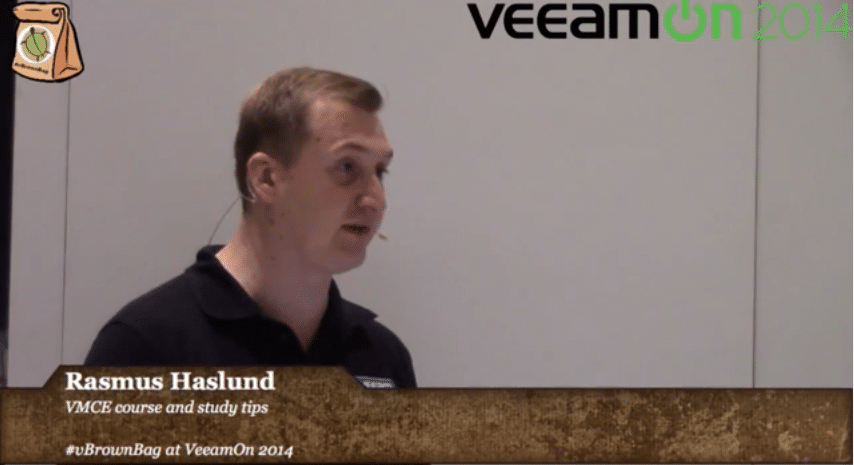 You can catch the recording on the vBrownBag Youtube channel
Here is the link to the VMCE practice exam mentioned in the video.
Make sure you check out all the other awesome vBrownBag presentations that were made during VeeamON.
Next stop was the general Keynote at 09:30 am.
Keynote opened with an awesome show by X-Pogo.
Recording of that should be available here soon.
Some Ratmir quotes from today's keynote:
"We like to compete – we like to win!"
"We believe DR in the cloud will become mainstream in 2015"
"I admire Steve Jobs, because he taught us how to break limits (in our heads)"
"Best advice I ever got was from my parents: The sky is the limit" – works better than "shut up and stay in your room" 🙂
Responding to question "Should I bet on red or black at roulette?" answer: "I only take calculated business risks" 🙂
Show cased customer: Norwegian Cruise Line – Michael Perez.
Nice quote: "Veeam was the only option we had".
Biggest surprise from Veeam implementation: "Backup from Storage Snapshots enabled a situation where it takes longer to notify IT of an issue than it takes for IT to resolve it".
Random trivia from keynote slides:
Legacy backups: Less than 6% tested quarterly. Failure in more than 16%
84% of Veeam customers are able to make their Recovery SLA.
ESG Study: Veeam beats Legacy Backup
After the keynote I helped out at the Veeam Certified Engineer training class.
The VMCE class was setup in a room with 200 students at the same time!
In case you didn't have a chance to join in the class and want to know more here.
After VMCE class it was time for happy hour in the solutions expo.
I went around talking to the vendors. Great solutions all around!
Here is a snap from the PernixData booth where Sandeep Randhawa & Todd Mace wants you to Get Pernix'd: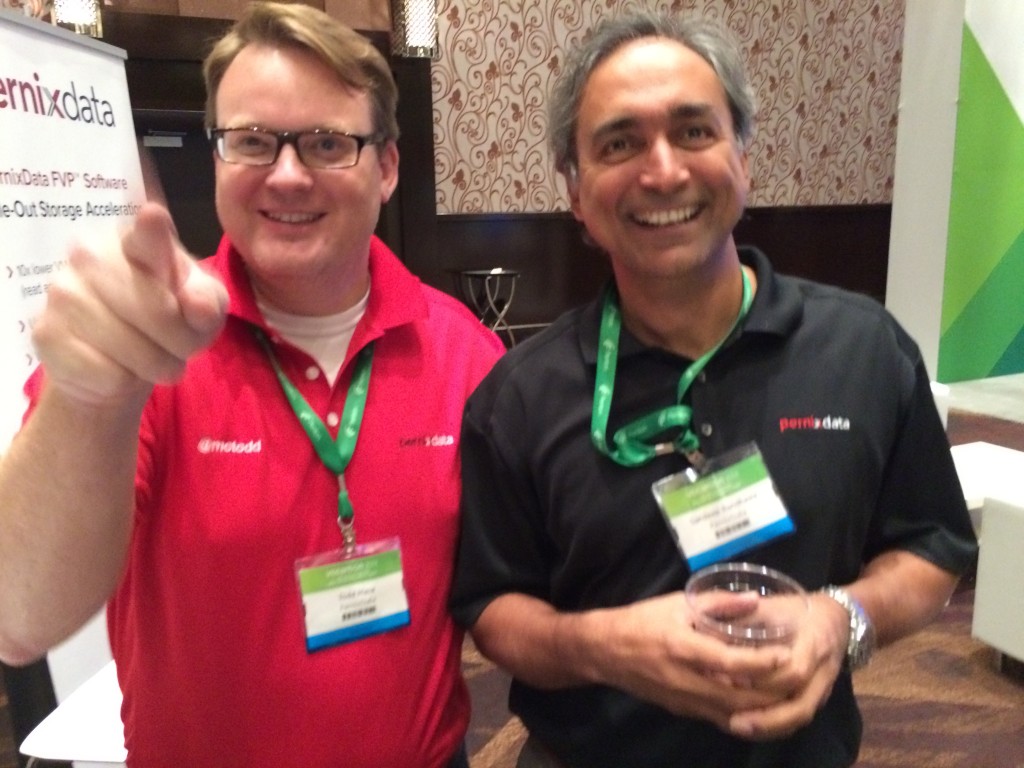 After happy hour it was time to go for the VeeamON Party at the Light Nightclub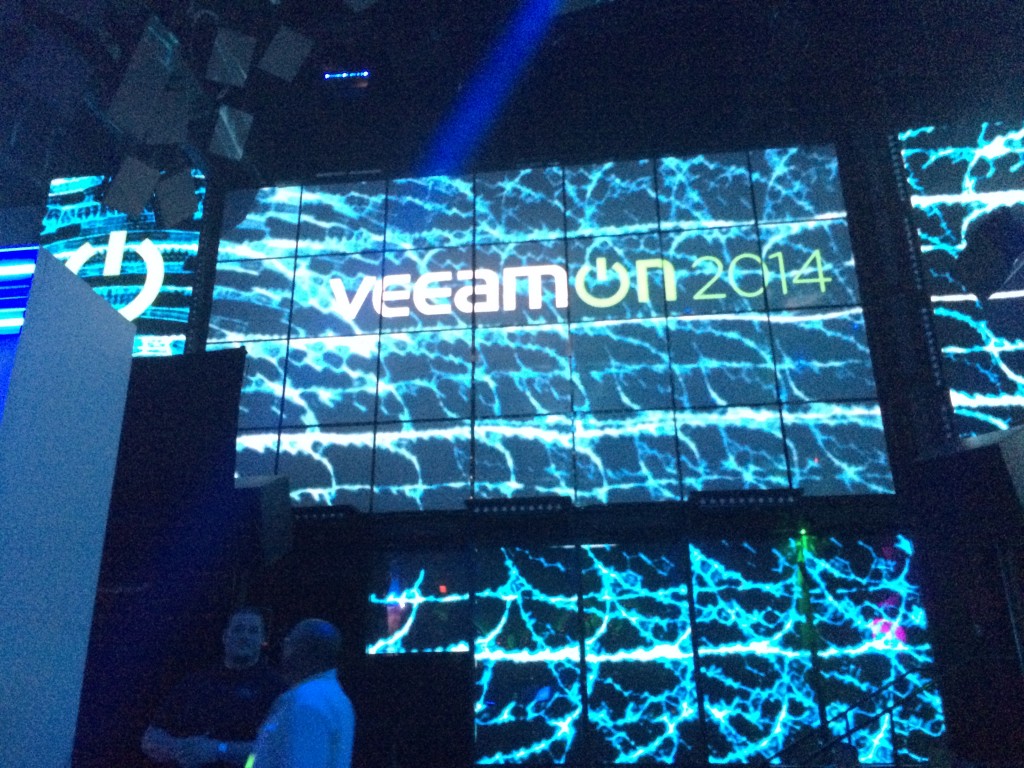 Good times