Veeam Endpoint Backup for physical machines announced!
Veeam Endpoint Backup was announced today by Veeam during their conference VeeamON.
A simple and free standalone tool that enables users to back up Windows  laptops/desktops to a hard drive, a NAS share or a Veeam backup repository.
This is huge! Now while it is not targeted at Physical Servers, personally I don't think there will be any limitation that prevents that.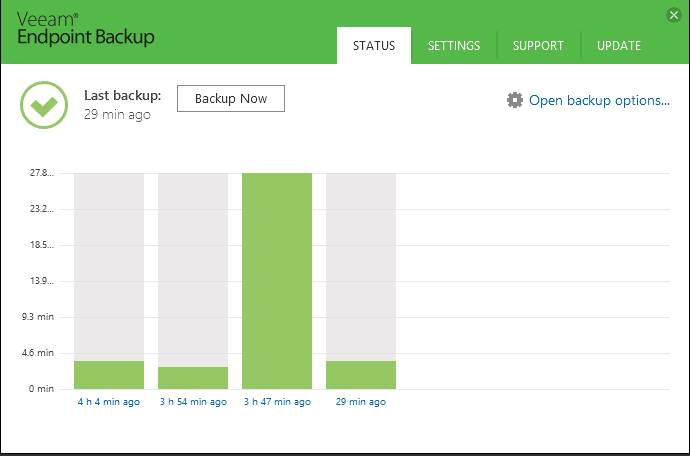 My favorite points on Veeam Endpoint Backup so far are:
#1 ITS FREE! Who has not previously had Veeam FastSCP in their toolkit? I will use Veeam Endpoint Backup everywhere now, my wifes laptop, my parents desktop etc.
#2 I can send data to a Veeam Backup & Replication Backup Repository!
#3 Its not just file restore – I can even perform bare-metal restores!
Make sure you go sign up for the Veeam Endpoint Backup public beta now: http://go.veeam.com/endpoint
The beta should be available in November 2014 and GA version early 2015.
In case you are hunting for additional information here are a few links:
Press release on Veeam Endpoint Backup
Veeam official blog post on Veeam Endpoint Backup
Please let me know in the comments what do you think?