Veeam Enterprise Plus upgrade for FREE is almost at the end!
If you are one of the many customers who purchased Veeam Backup & Replication Enterprise before July 1st 2013 and still have an active support agreement, then make sure you do not miss out on the deal Veeam is currently offering:
FREE upgrade to Veeam Enterprise Plus licensing!
So whats so great about Enterprise Plus I hear you say?
Well lets take a look at the new features in version 7: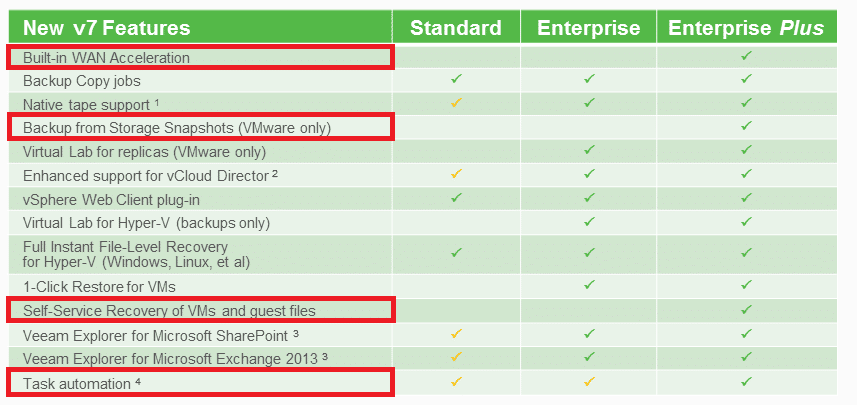 You can find a more detailed edition comparison here.
So obviously the two main features for most will be:
WAN acceleration
If you have not seen what this technology can do yet, then I recommend you watch this Youtube video featuring Anton Gostev.
Backup from Storage Snapshots
Being able to backup VMs while only having an extremely short time snapshot is fantastic!
Make sure you catch this Youtube video, again, featuring Anton Gostev for a demonstration.
For more details and instructions on checking if you are eligible for free Veeam Enterprise Plus check the Veeam blog.
PLEASE! leave a comment if this was an interesting offer!