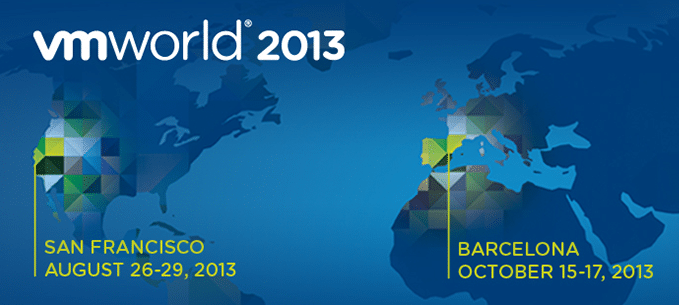 If you are going to VMworld 2013 either in USA or Europe you should vote on your favorite sessions to ensure you can actually attend them 🙂
First step is to create an account.
Last step is to sign in and you are good to go!
Remember to check the FAQ is you are in doubt how the system works, when is the deadline etc.
I have looked trough the, extremely long, list of sessions and would like to highlight some sessions which I know deserves votes:
4555 – vCenter Operations Manager – Troubleshooting Best Practises
This session will be presented by Frank Brix Pedersen and I personally saw this presentation at my local VMUG Denmark meeting.
The feedback from the audience was fantastic – definately best session of the day. Highly recommended!
4799 From vSphere to Hybrid Cloud – Best Practises
This session will be presented by Michael Munk Larsen and Frank Brix Pedersen. This session will be on both regular vSphere features and vCloud.
Please make sure you vote for this session as well!
5362 Veeam Backup & Replication v7 Deep Dive
This session will be presented by the good folks from Veeam Doug Hazelman and Anton Gostev.
They have been teasing us with previews of Veeam Backup & Replication v7 features for ages now. Time to let the cat out of the bag!
4569 Ask the Expert vBloggers
This session will be presented by a parade of celebrity bloggers such as William Lam, Vaughn Stewart, Scott Lowe, Rick Scherer and Duncan Epping.
One of the highest rated sessions at VMworld five years in a row. Vote to ensure a 6th year.
5353 Mythbusting Goes Virtual
This session will be presented by Mattias Sundling and David Davis. Who doesn't love a good arguement on the internet *ehem*.
After attending this session you will know the true answers to many of the discussions flowing on forums and social media.
Did you already vote for these sessions?
Will you vote for them?
Please let me know your opinion in the comments below.