I just saw PernixPro was launched by Pernix Data, creator of the first Flash Hypervisor.
PernixPro is mainly for, but not limited to, vExperts, VMUG leaders, analysts, bloggers and PernixData enthusiasts.
Benefits include:
Not for Resale (NFR) licenses
Interaction with PernixData technical staff
Invitations to exclusive events and online forums
Sneak peaks and technology deep dives
Exclusive promotions
Personally I rushed to apply since PernixData is a technologies I am truely excited about!
You can sign up for PernixPro here
If you are not yet fully aware of what PernixData does and how they can help you check out some of these videos:
Presentation of PernixData at Storage Field Day 3
Overview of PernixData Flash Virtualization Platform
Basically PernixData lets us use cheap (and expensive) flash storage as read and write cache.
We can use it to accelerate specific VMs and even entire datastores.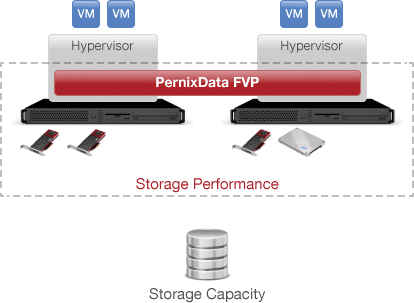 I have deployed it with a production customer and I must say I was very pleasently suprised by the simplicy and performance of the product.
The very first PernixData customer (post GA), also known as vmPete has blogged about his experiences – a must read!
Frank Dennemann, famous top 50 blogger, who now works for PernixData also has lots of great content on his blog on this topic.
One example is PernixData FVP Fault tolerance write acceleration but he has a complete list of blog posts on PernixData here.
Also make sure to follow @PernixData on Twitter for updated information.