As more and more computers are moving to SSD storage, it also seems there is less capacity available than we might have been used to when using magnetic/spinning disks. Having recently migrated to OneDrive I noticed a very convenient feature: Offloading files to OneDrive.
Offloading files to OneDrive means certain files/folders are stored online and are only downloaded to the local computer disk on-demand.
Note: This feature only became available with Windows 10 Fall Creators Update
Enabling the feature is very straightforward:
Click the OneDrive cloud icon in the system tray.
Click the More… button.
Select Settings in the menu.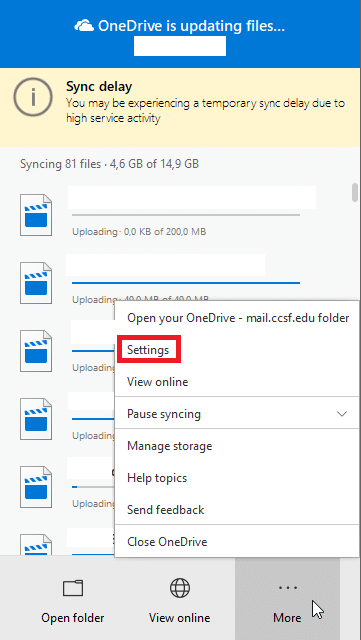 4. Click the Settings tab.
5. Tick the Save space and download files as you use them checkbox.
6. Click the OK button.
Now the feature has been enabled, but nothing will be offloaded unless you request it to happen. Fortunately, this is very easy! Simply right click on a folder and select Free up space: