Today a customer called me because they were unable to login to their VMware vCenter using domain accounts.
They saw the following error message: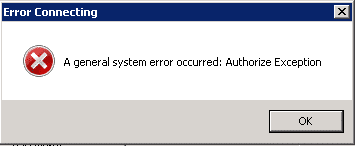 A general system error occurred: Authorize Exception
I asked if they had made any changes and they had created two new Windows Server 2012 domain controllers and given them the IP adresses of their old Windows Server 2003 domain controllers.
I searched the VMware Knowledgebase and found the following article:
vCenter Server login fails with error: A general system error occurred: Authorize Exception.
Unfortunately de-joining the vCenter server from active directory and re-joining the vCenter server to active directory did not help.
My next troubleshooting step was to logon to the webclient using the [email protected] account: https://vcenter.domain.local:9443/vsphere-client/
I clicked Administration:

Then Configuration (under Sign-On and Discovery):

I then clicked on the active directory connection, removed it and created a new connection.
Here is an example configuration: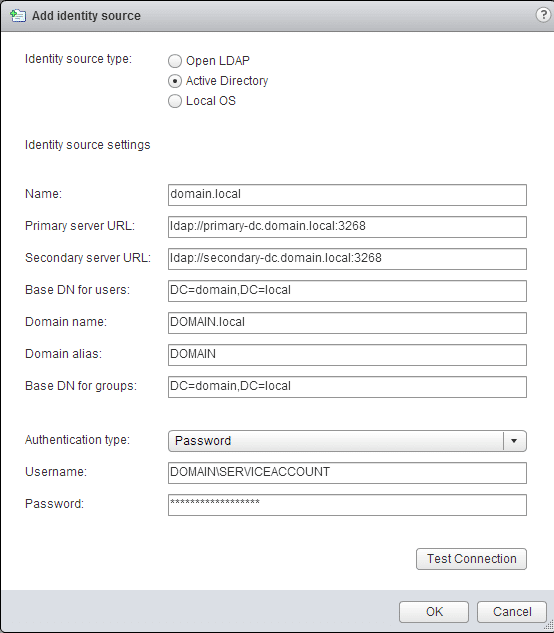 This solved the issue and the customer was now again able to login using their domain accounts.
As always, if this helped you please leave a comment 🙂
Incoming search terms:
a general system error occurred authorize exception
vmware a general system error occurred authorize exception
a general system error occurred: authorize exception
vcenter authorize exception
vsphere client authorize exception
vsphere client a general system error occurred authorize exception