A student last week asked me if it was possible to download patches automatically from hardware vendors instead of manually downloading the patches.
This is indeed possible and below I will show you the steps for configuring it.
Currently the vendors I am aware of providing online depots are:
Brocade: http://www.brocade.com/downloads/documents/vibsdepot/CurrentRelease/BCD-depot-index.xml
Dell: http://vmwaredepot.dell.com/index.xml
HP: http://vibsdepot.hp.com/index.xml
Step 1: Open Configuration tab, click Download Settings then click Add Download Source

Step 2: Fill URL from list at top of post and enter a description then click OK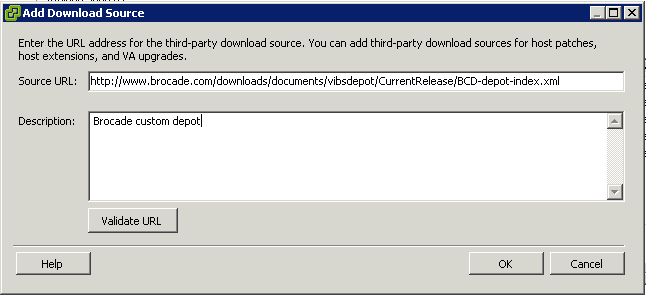 Step 3: Verify the custom depots are added

Step 4: Click Apply then click Download now
Step 5: You will see the following window – just click OK

Step 6: Check the Recent Tasks pane at the bottom and wait for it to finish

Step 7: Verify you are seeing the patches in the Patch Repository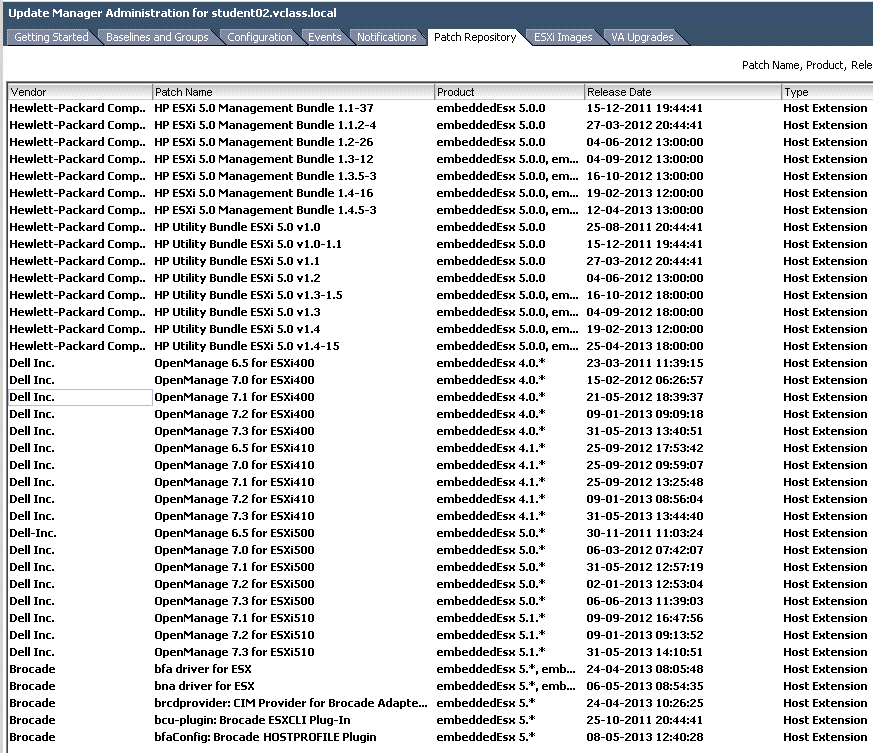 You are now set to create a custom baseline with the patches you want to deploy on your hosts.
If this helped you PLEASE leave a comment! 🙂