Disclaimer:
I am part of the Dell TechCenter Rockstar program and Dell has invited and paid for my trip to attend Dell World.
I am under no obligation to write about Dell World and these are simply my observations during the event.
I arrived a bit early as always to roam the halls and to my surprise bright and early Michael Dell was already giving interviews to Bloomberg: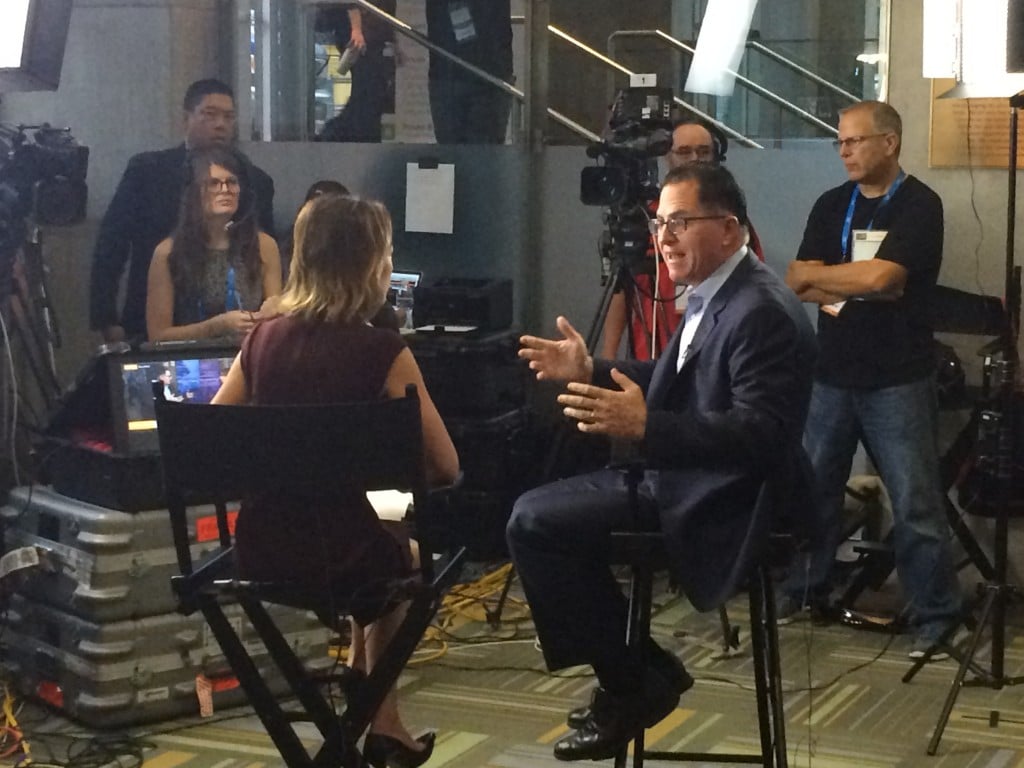 First item on the agenda for today was attending the General Session/Opening keynote and it was a packed room: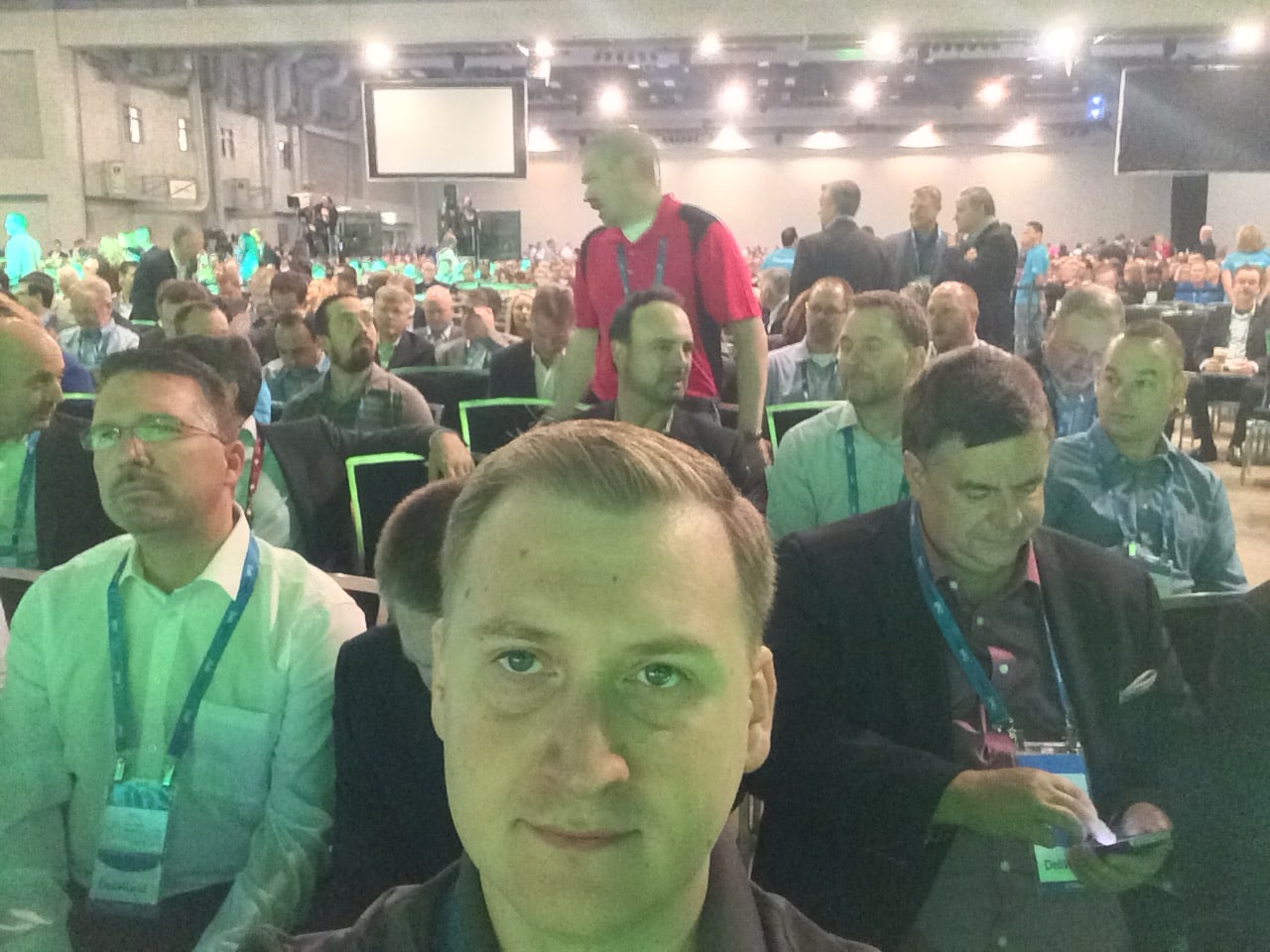 Fortunately with my Press badge I managed to get front row seats with Mr. Michael Davis: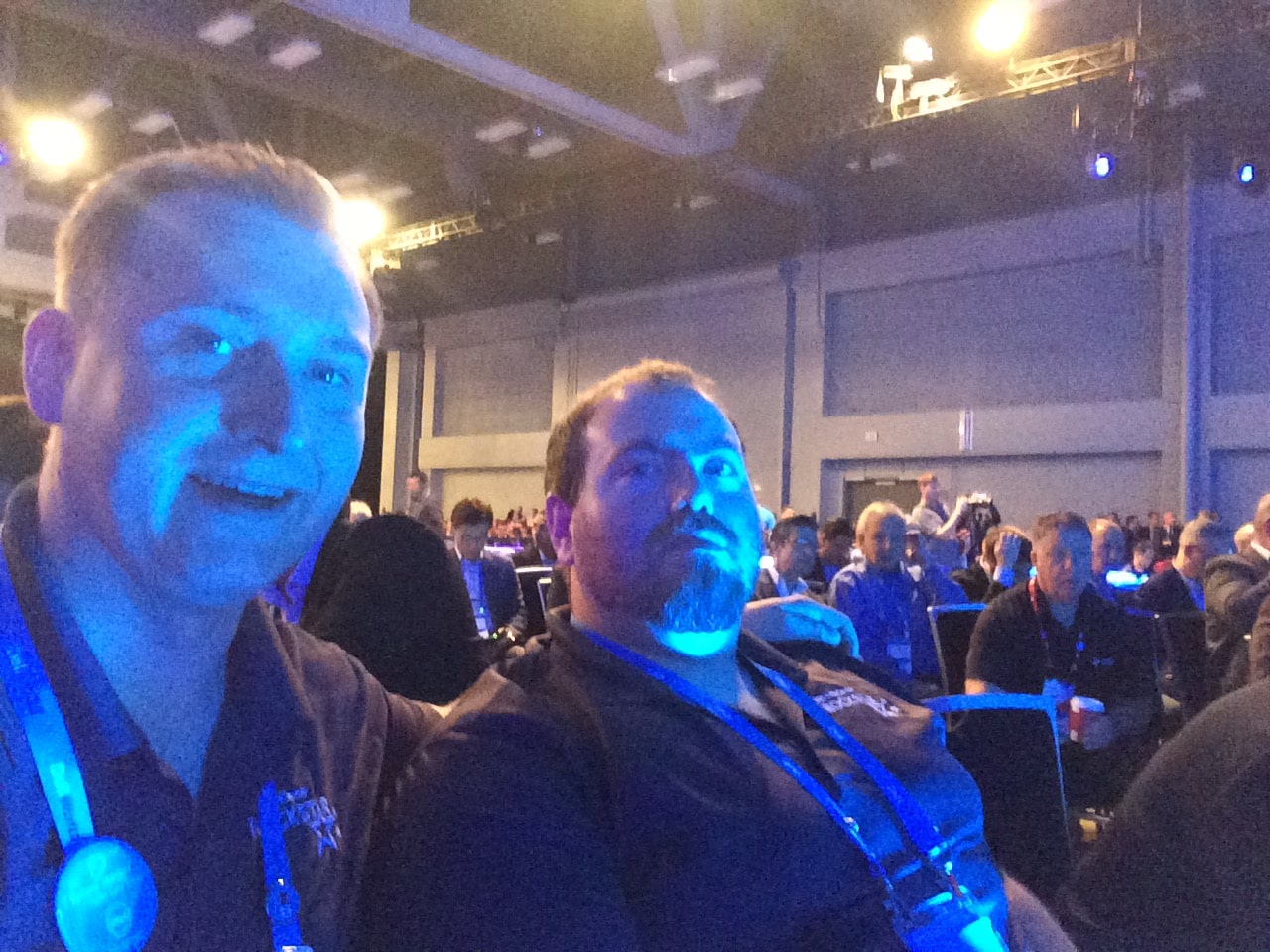 While I had expected a lot of talk around the DELL/EMC situation, it ended up being a lot more about that which was fine.
With the purchase of EMC, Dell will be a leader in 22 of the Gartner Magic Quadrants.
My personal hope here is Dell will put more focus into their Data Protection products because they are clearly NOT leader in that magic quadrant.
Michael Dell also made a funny pun on the Mastercard commercials "EMC: $67bn – Being master of your own destiny: PRICELESS!"
The best part of the keynote was the talk with Satya Nadella.
One of the questions brought up was what Michael Dell and Satya Nadella thought would be their Facebook status. Some might have expected a "It's complicated", but naturally they both "confirmed they are good friends cemented by a focus on customer".
I had a great time at the Samsung booth checking out their demos on NVMe and later went to see their session.
As always Tien Shiah from Samsung was a fantastic presenter! I can only look forward to having a project with these new crazy-fast PCIe NVMe SSD drives at 5.6 GBps!!
The night ended with a super awesome bike trip arranged by the Dell Social Media team, which included first a visit to Iron Cactus with Social Media expert lightning talks and ended at Brass House with a cover band playing all kinds of (Austin) weird requests.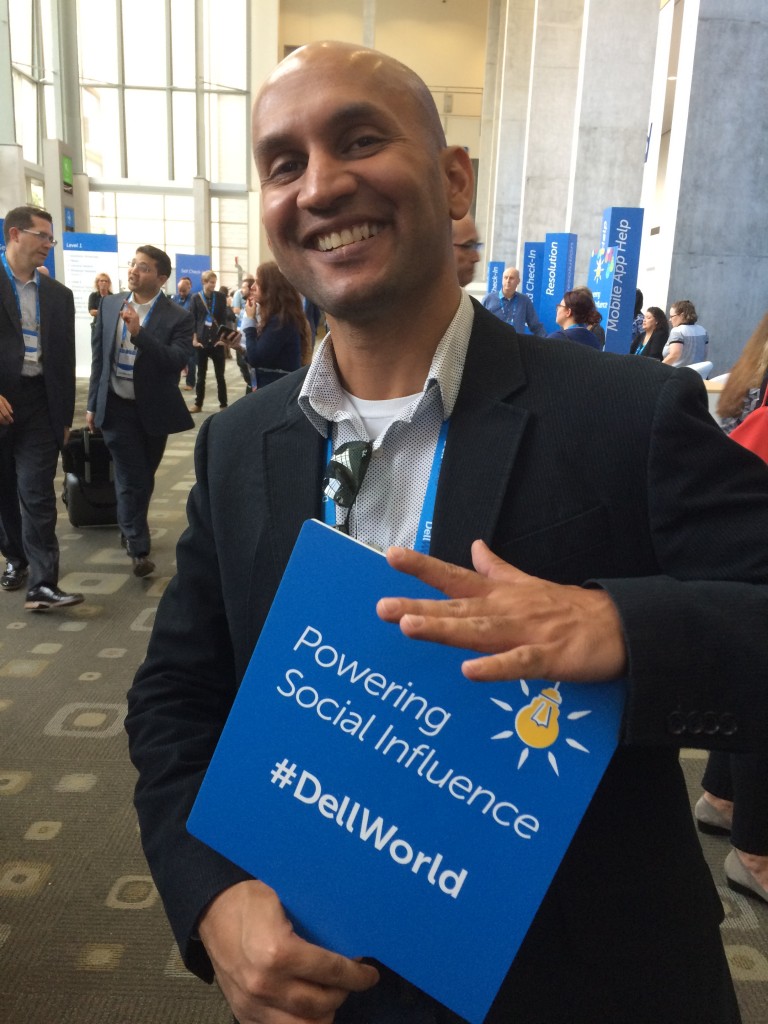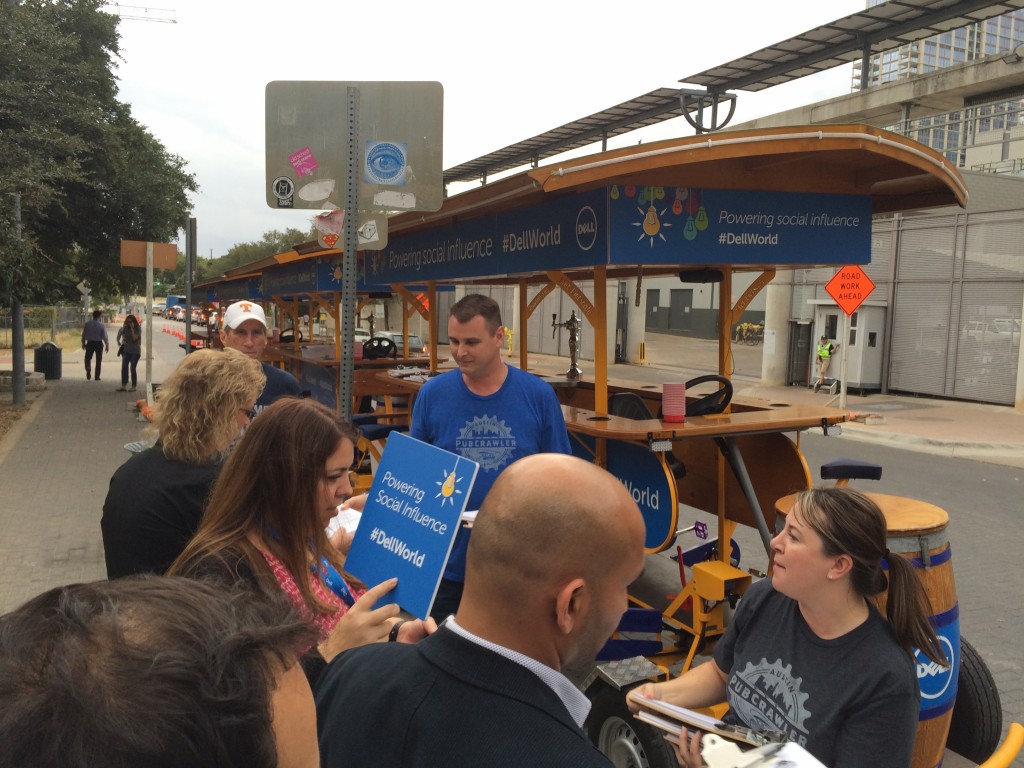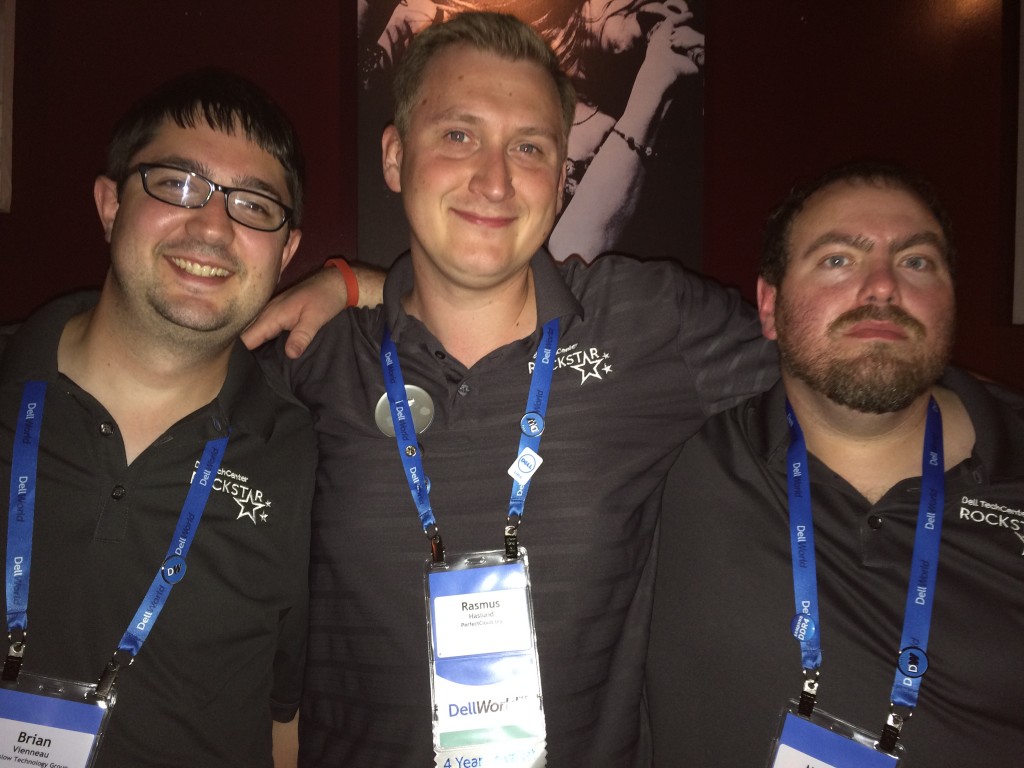 The last important part of information I want to share is:
Reserve October 17th to 21st 2016 for the next Dell World!
…and yes, that is 5 days! Not only 3 like the previous years… it will be fantastic!