For some time now I have been using non-profit website www.kiva.org to lend money to needing people in typically 3rd World countries.
I decided that through 2014 every month I will take a minimum of $25 from any blog sponsors I might have that month and spend it on Kiva.org.
For January the loan has been placed to Jackline from Kisii, Kenya.
Jackline is a 29 year old mother of 3 children. She is a farmer and a resident of Kisii, Kenya. She has done farming for 3 years. She produces and sells milk,and vegetables.She enjoys mixed farming because it puts food on her table.
Jackline chose Juhudi Kilimo because the interest rate they charge is low and affordable. During her training she learnt how to develop a savings culture. This loan will give her children better education and improve her family's living standard due to the increased income.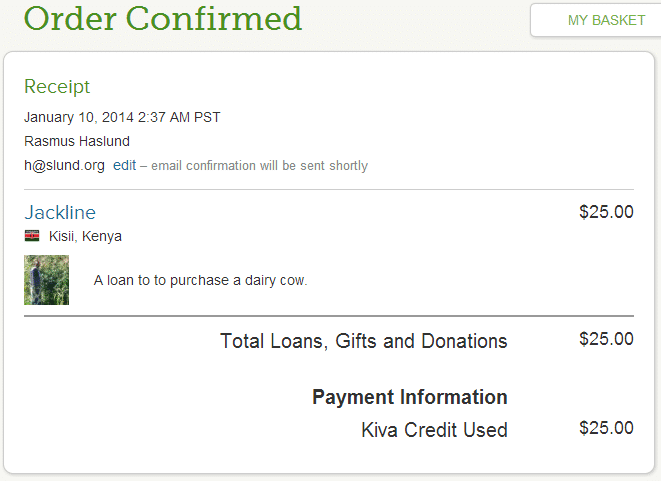 You can read more here: http://www.kiva.org/lend/655753
Join in on the effort
Please sign up for Kiva by using my link & you will receive $25 to lend on Kiva for FREE.
My personal Kiva link
Feel free to join the vBloggers team on Kiva